Our Chosen Charities 2018
Published on 1st Feb 18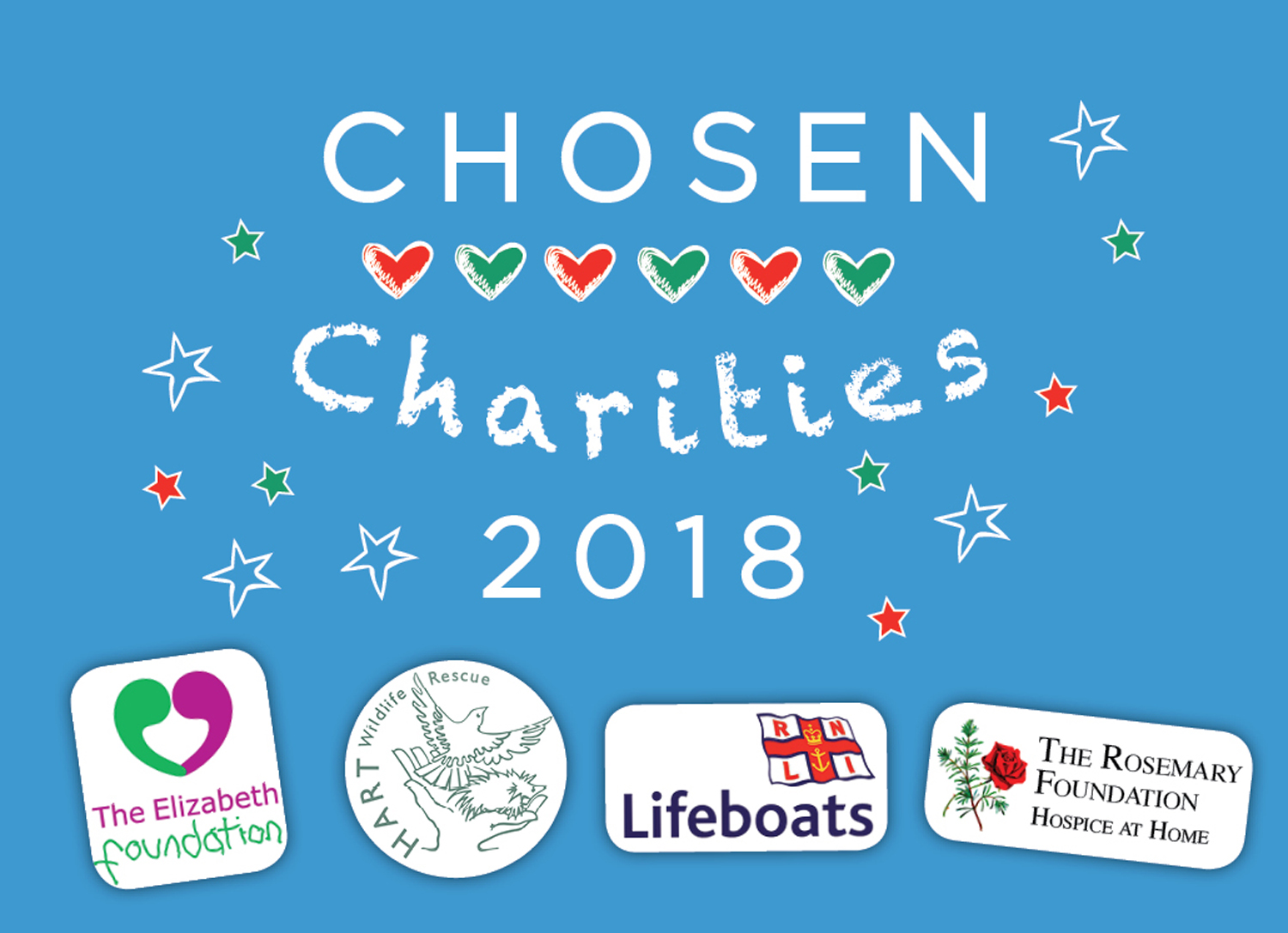 Being at the heart of our local community and helping where possible is something The Directory Group is driven to do. In previous years, our Chosen Charities scheme has been effective regards raising awareness and money for local organisations.
This month, we share our new Chosen Charities in which we pledge to support the following causes by offering free publicity within our magazines and online over the forthcoming year. In addition to this, our team will find some time to volunteer in one way or another, as well as holding a fundraiser at our Petersfield based office.
The Elizabeth Foundation
Based at Cosham and serving the whole area
The national charity supports infants and pre-school children with hearing loss and their families. It helps babies and children with all degrees of hearing loss learn to listen and speak. It does this by providing pre-school education services at its Family Centre, along with help, support and advice for families all over the UK. www.elizabeth-foundation.org
Hart Wildlife Rescue
Based near Alton
A wildlife hospital in North East Hampshire, providing a rescue, treatment and rehabilitation service for wildlife from all over Hampshire and surrounding counties. HART also gives advice to vets, the RSPCA and members of the public, as well as providing talks and work experience opportunities for students. www.hartwildlife.org
The Rosemary Foundation
Based at Petersfield
This charity provides a 'Hospice at Home' service in Petersfield and the surrounding towns and villages. This service offers practical help, nursing care, emotional and counselling support, together with day and night sitting service and trained nurses available 24 hours a day.
The Rosemary Foundation receives no statutory funding but provides a valuable service at no cost to the patient or their family.
www.rosemary-foundation.org.uk
RNLI – Keeping the Solent safe
The volunteer lifeboat crews provide a 24-hour rescue service in the UK and Ireland, and our seasonal lifeguards look after people on busy beaches. Our Flood Rescue Team helps those affected by flooding.