Time for art: The Tin Foil Easter Egg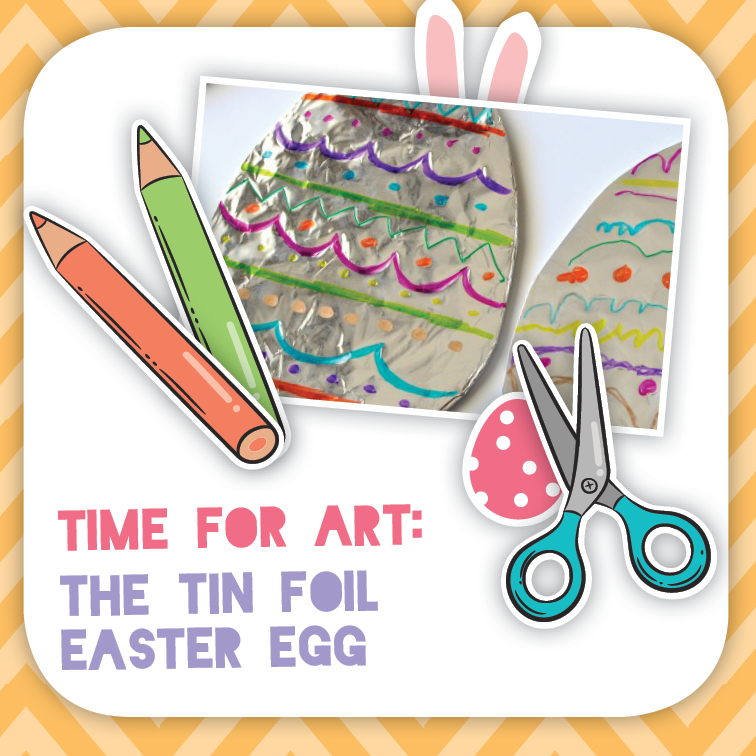 What you will need:

Cardboard
Scissors
Tin foil
Googly eyes
Sharpie markers
Method
Cut out an egg shape from your cardboard. Adults may want to draw the shape of the egg on the cardboard for the child to cut themselves (under supervision).
Tear off a piece of tin foil from your roll. Lay your egg on top of it and then fold the foil edges over the egg all over so the front of the egg is wrapped completely in foil.
Draw on to your egg with a Sharpie marker. Make it as colour as possible!