Chosen Charity: Car enthusiasts rev up support for The Rosemary Foundation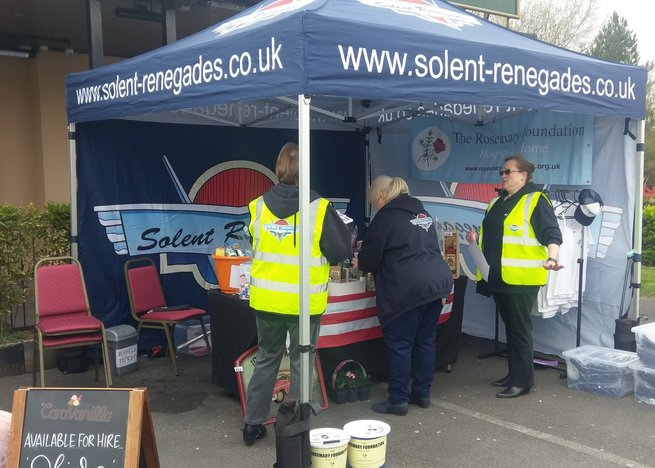 The Rosemary Foundation was delighted to be chosen by the Solent Renegades car club as their charity for 2018.
The club held its first show of the year on Sunday, 15 April at the Farmhouse Pub in Portsmouth, raising £420 for the foundation from a raffle and collection buckets.
Club member Dan Potter said: "Each year we select a different local charity we hope we can make a small difference to. We chose The Rosemary Foundation because of their vital work in the local community and they deserve all the support we can give them."
The Solent Renegades is a group of classic American car enthusiasts. Their next show is at the same venue on Sunday, 21 October 2018. They also support the Hot Rod and Custom Show at Beaulieu on Fathers' Day and run their famous 'Southsea Cruise', on the 3rd Sunday of each summer month, driving up to 50 classic vehicles through old Portsmouth.
The Rosemary Foundation relies solely on public donations to run its "hospice at home" service for patients in the latter stage of life-limiting conditions.
For more information on the fantastic work of The Rosemary Foundation, one of The Directory Group's Chosen Charities, see their website at: www.rosemary-foundation.org.uk/