Carpet specialist retires after 50 years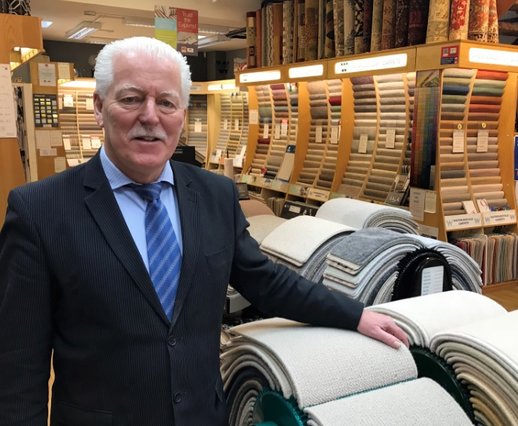 An impressive 50 years of service has come to an end for John Hogg - who retired from Waterlooville Carpets last month.
The carpet specialist joined the company in February 1968, just three months after the business was established in November of the previous year.
John began his career in the marines, before becoming a postman, then working at a holiday camp and ultimately settling at the company, now based at Petersfield.
It was an emotional farewell for John as colleagues and previous clients took him for lunch and expressed their thanks with gifts and cards.
John said: "I started off as an apprentice with a fitter. Shortly after beginning he became unwell so before I knew it I was completing jobs on my own.
"I wasn't driving at the time so had a colleague take me to and from places. When I learned to drive and fitted carpets on my own I loved meeting people, having a coffee and chat, and seeing their appreciation at the end of it all."
John's ability to communicate effectively with clients did not go unnoticed. He was invited by Mike de Mellow to work in the showroom to focus on building relationship with clients while supporting them with selecting their most favourable and practical design.
He said: "The trick to having a long and happy career is to enjoy what you do. Thank you to everyone who have made my time with the company and enjoyable experience."