Kayaks paddle round Hayling for the Fire Service and the RNLI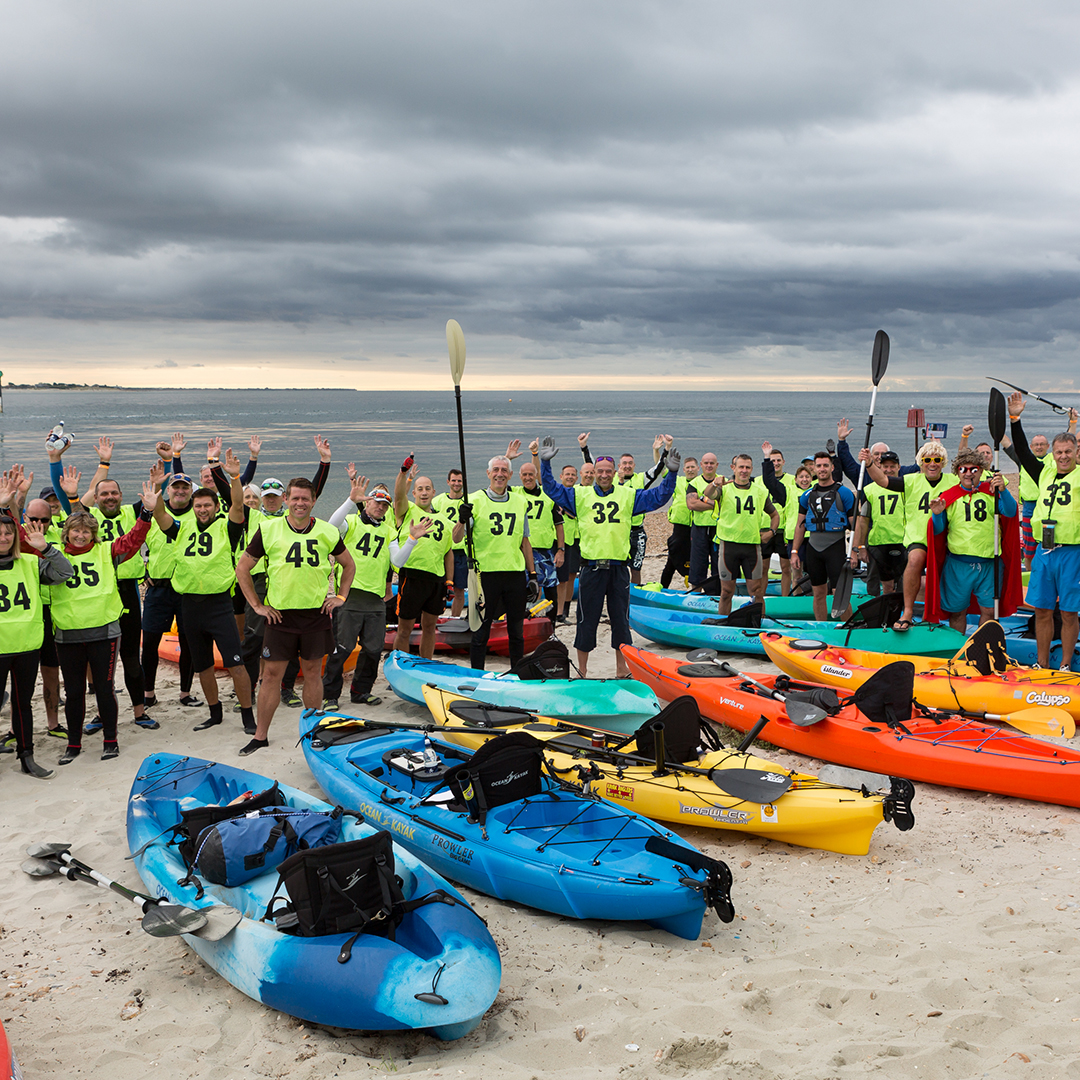 On a fine September Saturday 54 entrants tackled the Round the Island Kayak Event to raise funds for the Fire Fighters Charity and the RNLI.
This event, jointly organised by the Havant Fire and Rescue Service and the Hayling RNLI is now in its 6th year and in almost perfect weather conditions the 54 intrepid paddlers set off from the Lifeboat Station into Hayling Bay. They met a light SW wind and a reasonable sea so all arrived at Langstone Harbour entrance unscathed. With the wind and the tide helping they had a reasonable passage up through the harbour. After a brief stop all 54 set off into Chichester Harbour with tide helping but with a strengthening wind against them. Despite this the first kayakers back arrived at the lifeboat station at 13:00 in the fastest time ever and to their credit all the rest although tiring rapidly were home and dry by 13:25.
RNLI Organiser Jules Hewson said 'It was a cracking event and we were very lucky with the weather, as earlier forecasts were dire. Many thanks to the entrants and for their fundraising efforts and an especial thank you to Barclays Bank who are match funding this year's event. Although we have yet to receive this year's sponsorship money we estimate that we have now raised over £30K in the 6 years.' Adding to this Mark Pannell the Fire Service organiser said 'This was one of our best years with a good number of entrants coping well with the conditions. To finish this event is a great personal achievement and our thanks to them for taking part and to the RNLI and safety boat crews for looking after us so well.'