Let's All Unite Together in Petersfield, to Raise Money for Macmillan!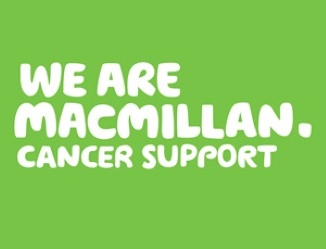 Unfortunately, most of us have been in the sad and tragic position of having lost someone or are aware of someone who is currently struggling with cancer.
Karen White is currently organising an event to raise money for the 'Brave the Shave' campaign for Macmillan, supported by The Five Bells in Buriton. The event has been organised, in memory of her cousin, Sarah Haywood (nee Gaylard), from Buriton, who lost her battle to cancer at 47, in 2017.
Karen states:
"Sarah and I were close, we did everything together, and I wanted to do something in memory of her."
Therefore, in memory of Sarah, her family and friends are all uniting together to take part in the head shave to raise awareness and additional money for Macmillan.
Karen will be joined by Sarah's dad, Chris Gaylard, Samantha Jacobs, Sarahs's Sister, Matthew Gaylard and Chris Gaylard Jnr who are Sarah's brothers and last of all, Wendy Shone who is friend of theirs.
Karen continues:
"We would love for you all to join us, not just to watch our heads being shaved, but also to have some fun!"
The event will include a bar, music, food raffle and lots of laughter which will take place on the 10th of November at Buriton Village Hall, Petersfield, GU31 5RX. Doors will open at 6pm, and the shave will take place at 7 pm.
You can support by donating or sponsoring the event! Whether you prefer to donate raffle prizes, donate money, or even contribute to paying for entertainment purposes. They welcome the contribution big or small!
You can give your donations to The Five Bells in Buriton! Alternatively, you can also donate on the night of the event.
Together we can all make a difference! We hope to see you all there.
The confirmed shavers are:
Karen White
https://bravetheshave.macmillan.org.uk/shavers/karen-white
Chris Gaylard
https://bravetheshave.macmillan.org.uk/shavers/chris-gaylard1
Samantha Jacobs

https://bravethesave.macmillan.org.uk/shavers/samantha-jacobs
Wendy Shone
https://bravetheshave.macmillan.org.uk/shavers/wendy-shone
Matthew Gaylard
https://bravetheshave.macmillan.org.uk/shavers/matthew-gaylard
Chris Gaylard Jnr
https://bravetheshave.macmillan.org.uk/shavers.chris-gaylard