RNLI: The Battle Family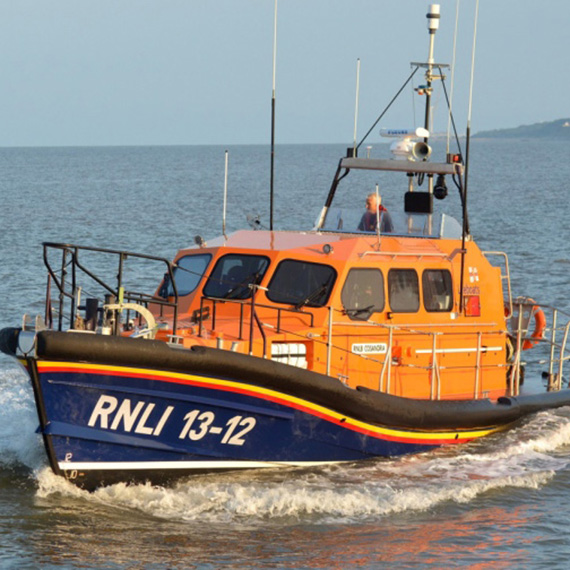 The Battle family who over many years funded three lifeboats were from Ashtead Surrey and recently a group of fundraisers came to re-visit the station where they made such a generous donation.
Derrick and Betty Battle are now deceased but their memory lives on as the current Atlantic 85 lifeboat is called 'Derrick Battle' and the tractor that launches and recovers 'him,' was christened 'Betty.' The association started in 1995 when Derrick Battle retired and gave Betty a 'sum of money' to spend how she wished. As a past chairman of the RNLI's Ashtead Fundraising Branch she decided to fund the cost, some £70000, of a new Atlantic 75 for Hayling Island. It was named 'Betty Battle' and was on service for 10 years and involved in saving over 100 lives.
A friendship with the station led to Betty funding an inshore D-Class lifeboat which was named 'Amanda, James and Ben, after her grandchildren. Sadly Derrick died in 1997, and Betty after a long illness, passed away in 2006, but she arranged for the cost of a new Atlantic 85 to be met after her death, and to be named 'Derrick Battle' This joined Hayling in 2009 and has done sterling service and is still with us today and the Ashtead visitors were delighted to re-live the memory of the Battle family and to see the lifeboat and tractor in use.