The Directory Group creative team attend The Petersfield School Careers Fair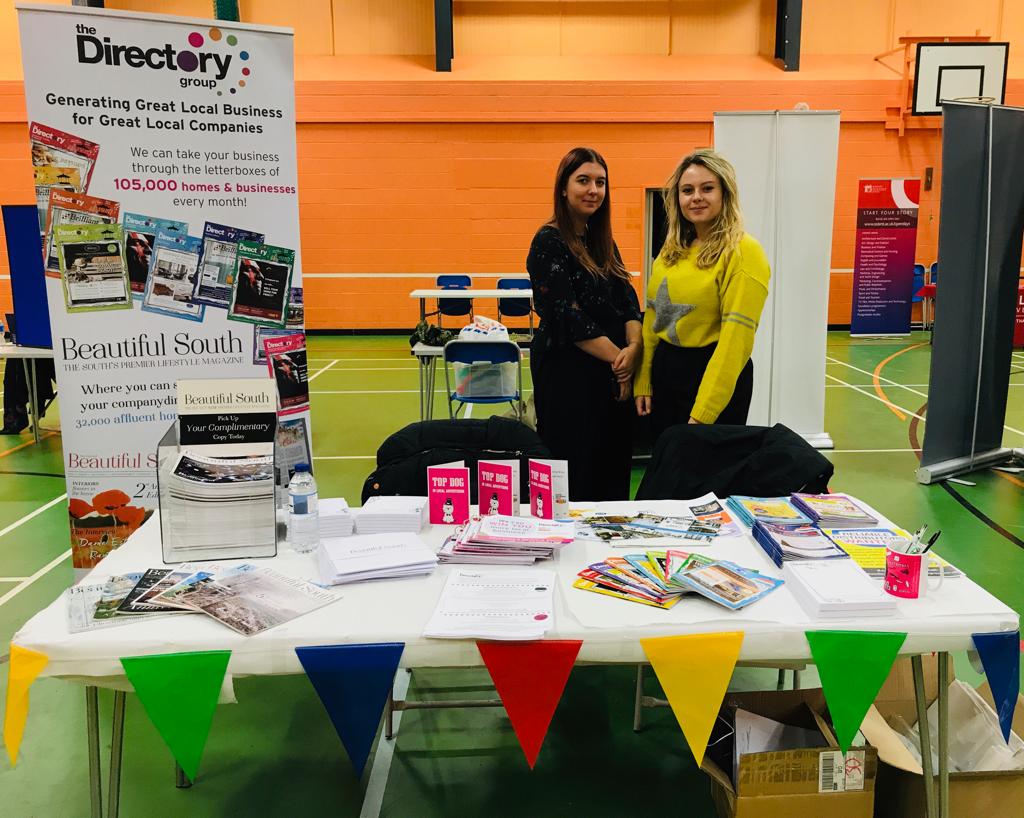 The Directory Group creative team attend The Petersfield School Careers Fair
On Thursday 1st November, The Petersfield School organised a careers fair for year 9-11 pupils who are in the process of considering their GCSE/A Levels and beginning to think about what they'd like to do as a career in the future.
The event, held in the school sports hall, hosted 30 organisations connected to various careers, including The Directory Group, who were representing publishing and the different aspects of this field including graphic design, social media, journalism and photography. The creative team from The Directory Group consisting of graphic designers Zoe and Emma and content manager Lucy attended the event, ready to speak about their various roles and how they got there.
The Directory Group team spoke to lots of lovely young people, who came prepared with insightful questions about magazine publishing and the different areas needed to create The Directory and Beautiful South Magazine each month. It was fantastic to hear so many of them were interested in media, graphic design and journalism, and the team were able to offer information about their own backgrounds, and how each of them came to join The Directory Group.
If you have any photos of the beautiful local area please email them to emma@thedirectorygroup.co.uk and we will credit your name and use on our social media platforms, or in our magazines.
If you enjoy writing we're always looking for local events or local news stories!
Submit your local story to lucy@thedirectorygroup.co.uk
Have a go at designing and writing some social media posts!

Design a square post for us that we can use on our social media platforms for:

Animal rights day (10th December)
Christmas day post
New years post
And write the text to go with them – don't forget hashtags!
Email to emma@thedirectorygroup.co.uk once you've finished!