A busy 2018 for Hayling RNLI Lifeboats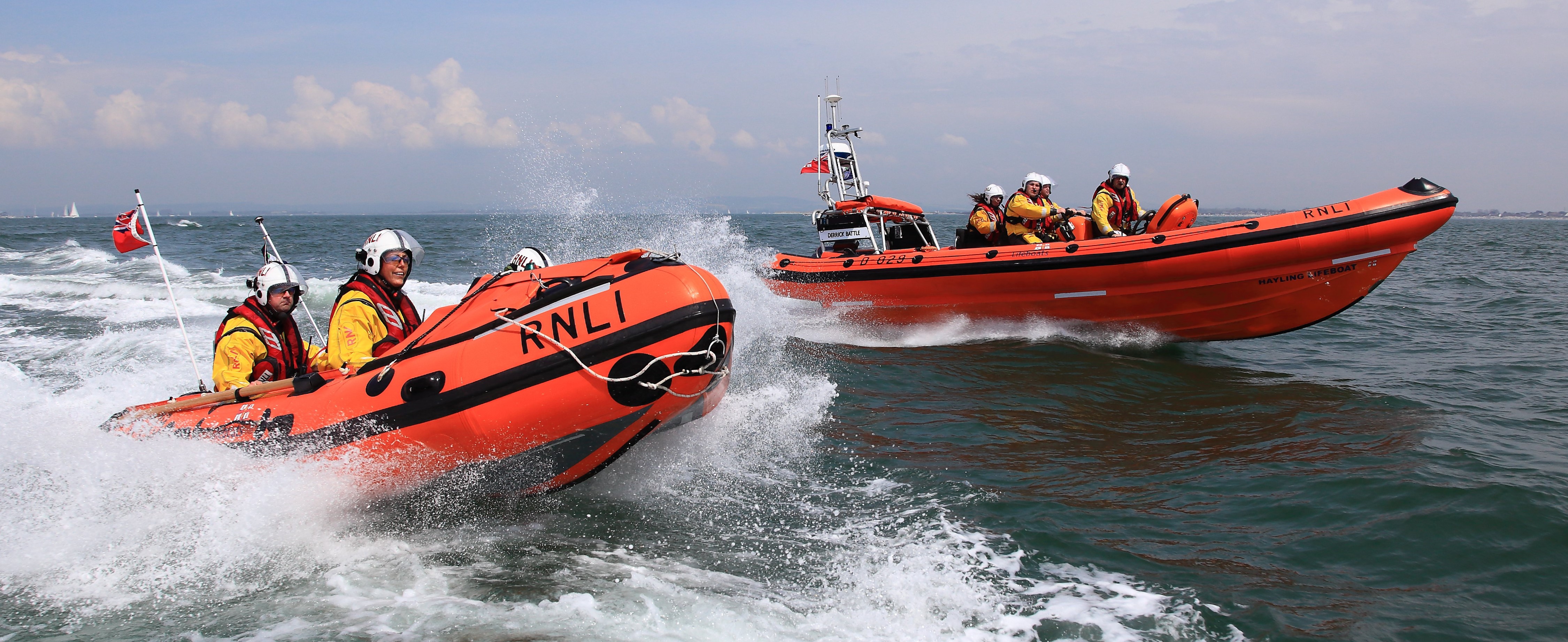 In 2018 the two lifeboats launched 76 times and went to deal with 78 incidents, saving 3 lives and assisting 48 people and 3 dogs.
The larger Atlantic 85 Lifeboat launched 50 times and the smaller D-Class, mostly working in Chichester Harbour and the sandbanks off Wittering beach, launched 26 times. Over half of these rescues happened in the summer (June-August) with 24% in the Winter/Spring and 20% in the Autumn/Winter.
Weather conditions and offshore winds were features of the three most significant rescues. In February the sea and air temperatures caused a capsized kayaker to develop severe hypothermia with his core body temperature falling to 28 deg C but he survived after hospitalisation. In much warmer weather with strong offshore winds we dealt with two serious incidents involving small inflatables being blown out to sea. In one we saved a 4yr old child when the tether holding the little dinghy broke, and in another we saved a 14yr old non-swimmer when he capsized an inflatable kayak.
Perhaps the New Year Resolution should be, to beware of small inflatable toys taken to sea in offshore winds and more generally to know what the wind and tide are doing. On another shout we didn't find the unicorn we searched for and it turned up off the Nab Tower 24 hours later, but fortunately the 'rider' was safely ashore.