Petersfield Youth Theatre - OLIVER!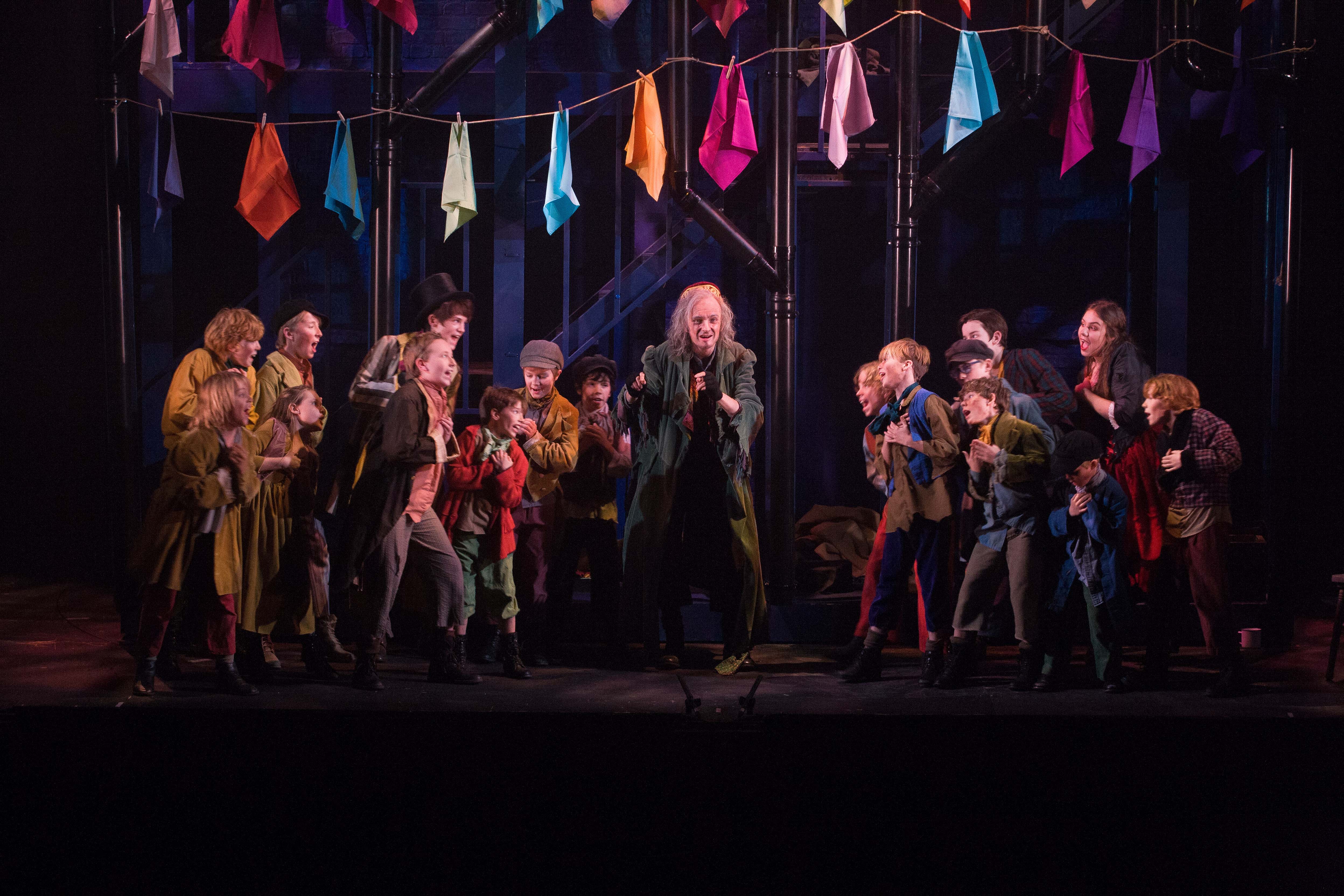 There were many outstanding memories from Petersfield Youth Theatre's production of Oliver! performed over six days at the end of December. With over 100 in the cast, the show was a spectacle from beginning to end.
The opening scene, set in the workhouse and featuring at least 40 young people, was a masterpiece of synchronised action, every one of those taking part were acting in unison, singing, dancing, whispering and shouting… great credit to them all.
A revolving stage made the most of the space at the theatre. Fagin's den, a Funeral Parlour and a colourful street scene all appeared in a timely and smooth way. Fagin's lair in particular was a complicated mixture of stairways, piping and hanging handkerchiefs, providing a colourful backdrop to the boys making up the villainous gang.
Paul Ferguson of the Petersfield Post wrote 'Teddy Giffin and Ben Shine shared the role of Oliver, while John Galbraith was a giggle as workhouse gaffer, Mr Bumble, especially his attempt to backtrack when discussing the sale of the boy with Mr Brownlow (Ben Sellers). Crispin Glancy as Fagin looked and sounded anything but a teenager thanks to some top acting and stellar make up. His take on Reviewing the Situation was particularly enjoyable. The love/hate interplay between Nancy (Kirsty Foreman) and Bill Sykes (the wonderfully nasty Benjamin Buckley) was delicious and the pause in the latter's sneering delivery of My Name was almost as terrifying as his stage presence. Nancy, switched between sweetness, sultriness and sadness in equal turns, and her increasing opposition to Sykes was captured perfectly in the bittersweet As Long as He Needs Me.
We all look forward to the next offering from Petersfield Youth Theatre.