The John Pinkerton II - Trip Boat, Basingstoke Canal Society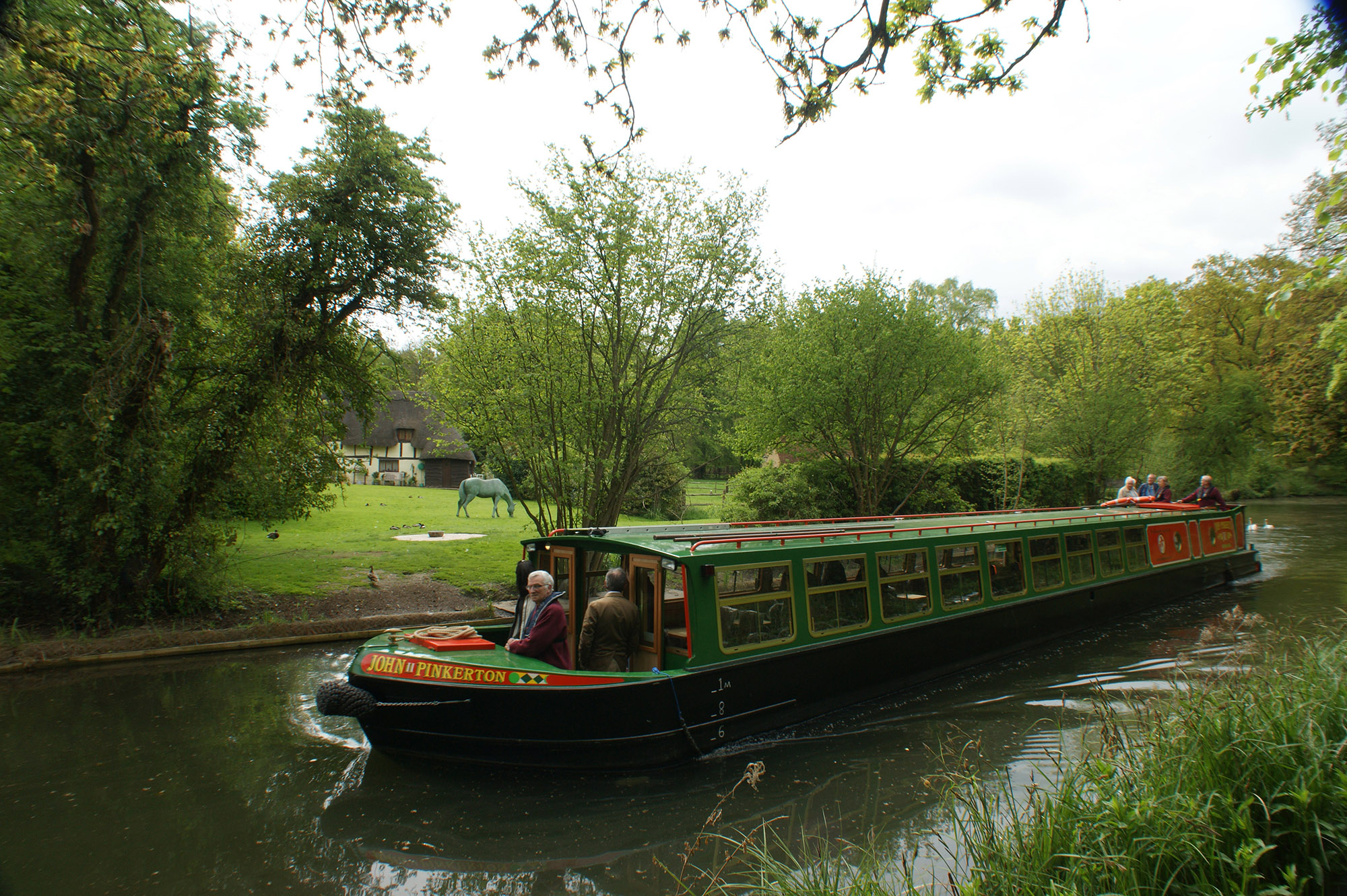 Written by Roger Whiffen
I volunteer for the Basingstoke Canal Society, and at times, crew the Trip Boat "John Pinkerton II" on a lovely 2.1/2 – 3 hour relaxing cruise from Colt Hill Wharf, Odiham, RG29 1AL, generally to King John's Castle and return.
It was here that King John set off for Runnymede to place his seal on the Magna Carta.
The boat can be chartered if you wish and is the perfect way to celebrate with a group of friends, family, club or work colleagues. Your party of up to 50 guests will have exclusive use, wandering through the Hampshire countryside, watching the wildlife and learning about the history of the Canal.
The boat is suitable for all weathers, has a licensed bar & on-board toilet facilities. Light refreshments, tea & coffee are also available. You can also provide your own catering or we can recommend catering services who will deliver to the boat.
Trips can be tailored to your group's requirements and could be combined if you wish with a visit to the Milestones Museum in Basingstoke.
Should a charter be too adventurous, then regular Public Trips are run during the summer on Wednesdays & Sundays (in August on Fridays also) at 2.30pm. In addition, on many occasions there are Theme Cruises with Cream Teas, Family Treasure Hunt, Classic songs, a Tapas & Spanish Wine Cruise together with Trad Jazz & Ale and Sea Shanty & Ale evenings. The prices for the regular public trips are just £12 for adults, £10 for concessions, £5 for children under 18 and a family ticket for £28.
There is free parking available, including coaches, and the boat is operated by trained volunteer crews licensed by the Maritime & Coastguard Agency.
Booking and more information can be found at www.johnpinkerton.co.uk or phone 01256 765889 (10am-8pm)
We look forward to seeing you aboard soon!