Shakespeare's 'forgotten' Rock & Roll masterpiece is coming to Planet Titchfield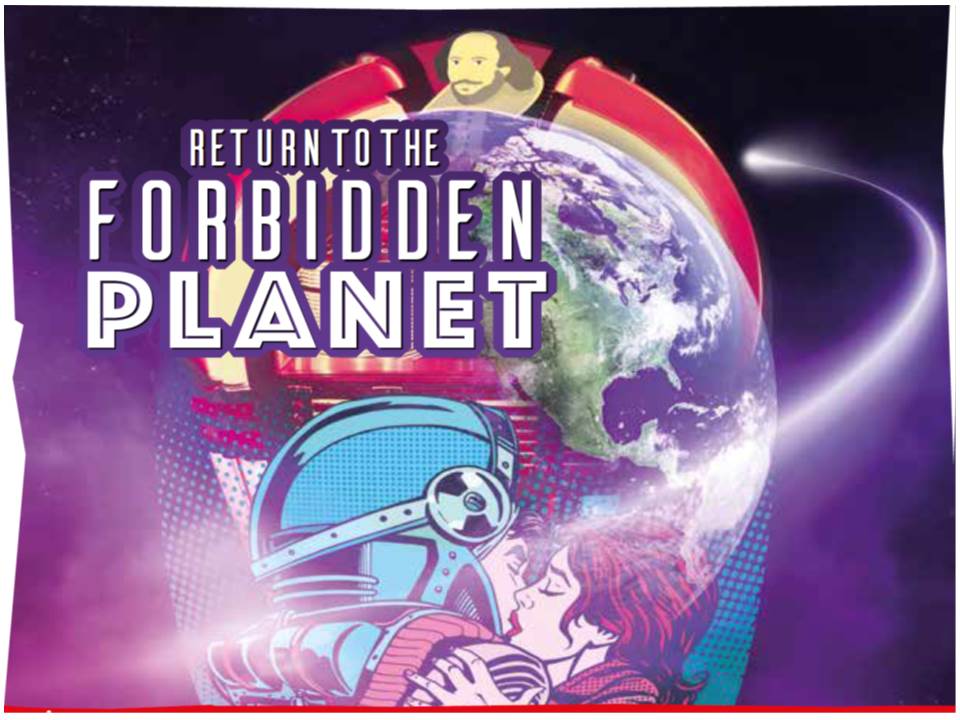 The hugely popular comedy musical Return to the Forbidden Planet is set to entertain Titchfield Festival Theatre audiences this July. Based on William Shakespeare's The Tempest – which is also performed at The Great Barn this summer as part of the Bard at the Barn season – the show draws inspiration from the wonderfully iconic B-movie Forbidden Planet and Lost in Space, providing a real feast for fans of the 1950s and 60s classics.
Return to the Forbidden Planet promises a joyous romp through many jukebox songs and toe tapping rock and roll music of the period, guaranteeing that Captain Tempest and his crew will provide an evening of serious fun and laughter for all the family.
Artistic Director of Titchfield Festival Theatre, Kevin Fraser says, "Return to the Forbidden Planet is a brilliant show, a musical based around Shakespeare's The Tempest and containing plenty of really corny lines lifted from the great Bard's work, put into another context. We decided this year to perform both productions for our summer season; The Tempest at The Great Barn and Return to the Forbidden Planet here at the main theatre in St Margaret's Lane.
"All the actors of course will be in full 50s and 60s costume – and the box office and the bar staff will be too. Members of the audience can come along dressed in period clothing or maybe even 50s space outfits if they wish. Return to the Forbidden Planet is going to be a really immersive piece of theatre that appeals to a broad spectrum of people, lovers of Shakespeare, B-movie fans, young and old. Everyone will be going on a journey to a planet... and that journey will be huge fun!"
The Tempest – which Shakespeare wrote after learning of a real shipwreck in the Bahamas – also boasts two Titchfield connections. The first is that Shakespeare himself lived and worked in Titchfield for a while. Secondly, that the ships involved were actually part of the Earl of Southampton's fleet, Place House at Titchfield Abbey being the country home of the third Earl, Henry Wriothesley.
Return to the Forbidden Planet opens on Wednesday 10 July 2019, 7.30pm at The Oak Theatre, 73 St Margarets Lane, Titchfield PO14 4BG. Performances continue until Saturday 20 July. The Sunday matinee performance is on 14 July at 2.30pm.
For more information, please go to http://titchfieldfestivaltheatre.com/or contact our Box Office on 01329 556156.