The Petersfield School Supports Plastic Free Day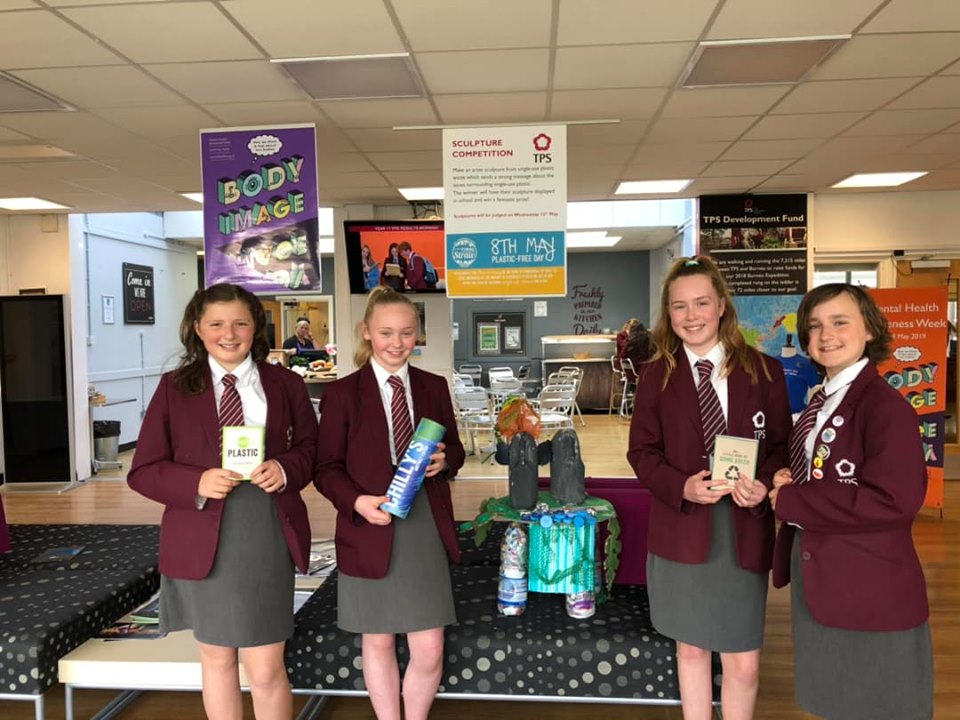 Students at TPS take environmental issues very seriously, and recently got involved with the single use plastic debate.
On David Attenborough's birthday in May, the school held a Plastic Free Day where students and sta did not buy or use any products sold in single use plastic containers. There was a sculpture competition using old single use plastic items, and the winners created a piece of 3D art depicting elephants made from plastic milk bottles alongside a waterfall made from plastic straws and netting. They wrote about the painful death of animals smothered by plastic.
There was also a Genius Idea to help reduce plastic use competition, and the winners made everyone aware of the unnecessary use of sticky back plastic to cover school books – this practice is now being reviewed by the school.
Students also volunteered to support our local community by participating in litter picks, and members of the public were impressed by our students and their contribution.