Ever wanted to go skydiving? Join the FFC Skydive!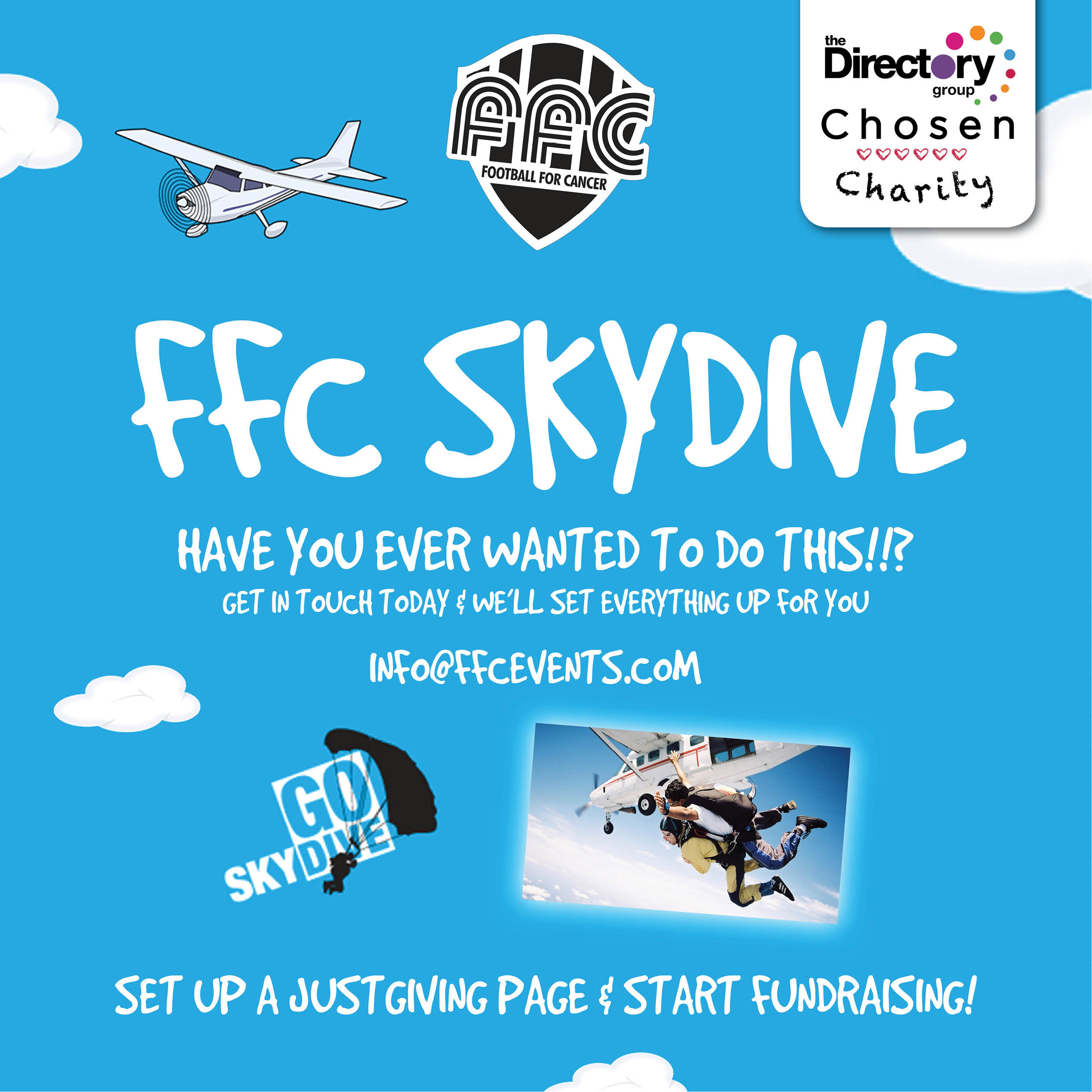 Ever wanted to jump out of a perfectly good aeroplane? Well, here is the chance to get that one ticked off your bucket list whilst helping those in need via Football for Cancer!
It's simple – all we ask you to do is set up a JustGiving page and raise at least £400 then we do the rest! So, where does that money go? After costs, the money raised will be enough for ONE WHOLE grant to help someone fighting their battle with cancer.
At FFC, supporting local families is our number one aim. Offering a grant scheme is our way of giving back to the community and this is how you can play your part. Since our creation in 2008, we have grown from single football tournament to a multi-platform charity that has raised over One Million pounds for local cancer charities and people. As a local charity, we are able to act fast and can provide much needed funds via our Grant Scheme, sometimes in less than 48 hours.
So come on, get involved!
For more information, contact
info@ffcevents.com