Awesome Autumn one-pan roast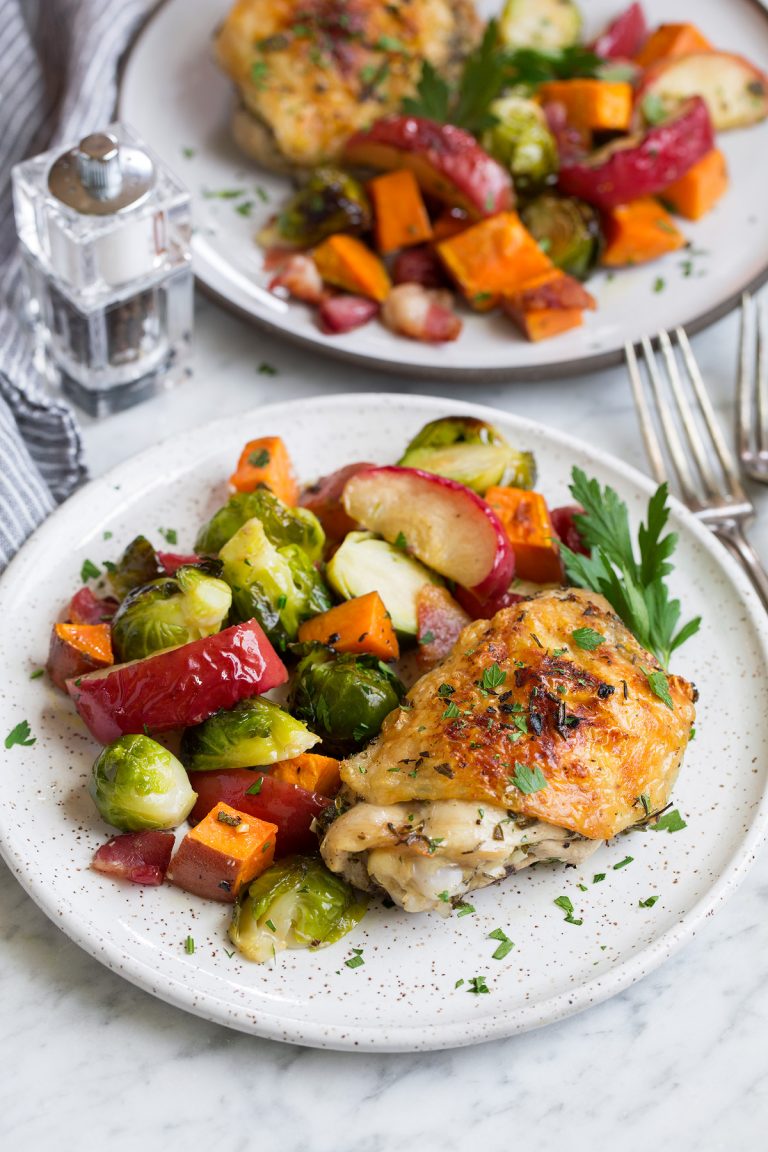 Awesome Autumn one-pan roast
It's getting darker and colder, you've got a To Do list as long as your arm and it's that dreaded time of the day again… dinner time. Now you're thinking, what can I make that is quick, simple and a great autumn warmer for the whole family?

Luckily, we've gathered the perfect meal for those busy autumn evenings. Check out our simple recipe for this awesome one-pan chicken roast. Just chop, season and bang it in the oven, ready for the whole family to enjoy!
Serves 4 people
What you'll need:
· 1 large sweet potato, cubed
· Brussels sprouts (455 g), halved
· 2 apples, sliced
· 4 skin-on chicken thighs
· 4 tablespoons olive oil
· salt, to taste
· pepper, to taste
· 3 cloves garlic, minced
· 1 tablespoon fresh rosemary
· 2 tablespoons fresh thyme
Preparation:
Preheat the oven to 200 ˚C
Prep the fruit and veg and toss the sweet potatoes, Brussel sprouts and apple into the baking pan so that they're evenly distributed.
Lay the chicken thighs on top, skin side up.
Drizzle over some olive oil and season with salt and pepper.
Sprinkle with the garlic, rosemary and thyme. Mix the contents of the pan, ensuring every side of the chicken and veg is covered in oil and seasonings.
Bake for 30 minutes, then broil for 5 - 10 minutes (so the chicken skin gets golden brown and crispy).
Dig in!
If you've been inspired by our dish, we'd love to see the end result! Send us a picture of your awesome autumn roast on Facebook (@TheDirectoryGroup) Instagram (@thedirectorygroup) or email emma@thedriectorygruop.co.uk