Festive Frosty Pinecone's!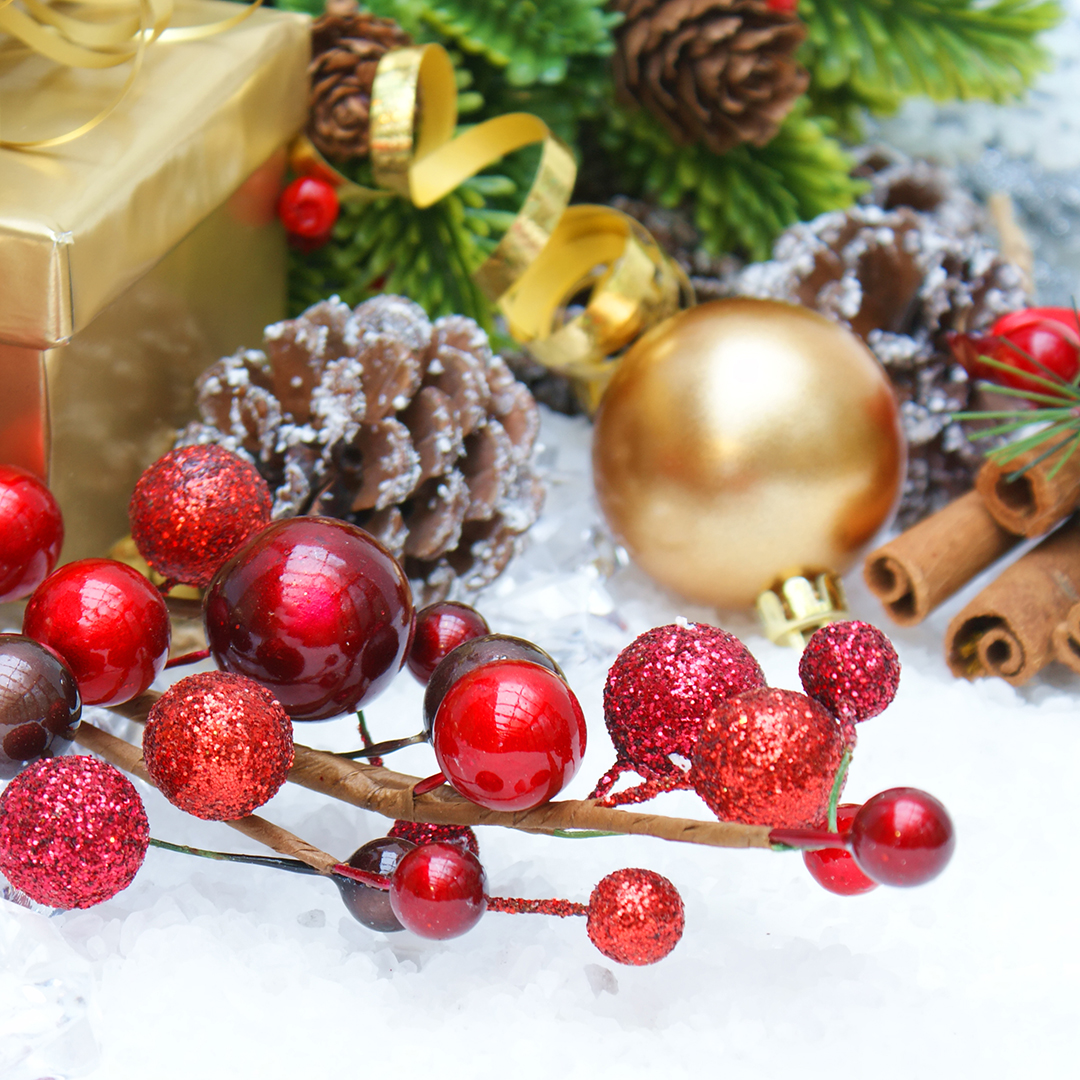 What you'll need:
• Pinecones (find them outside or buy some from a local craft shop)
• White Acrylic Paint
• White PVA Glue
• Large Grain Silver Glitter
• Silver Cord (if you plan to hang them)
• 2 x Bowls (larger than a pinecone)
Tired of putting up the same Christmas decorations every year? Well then try making our Festive Frosty Pinecone's! This classic craft is a beautiful way to add to your existing decorations and create the illusion that jack frost has been to visit. It's perfect for all the family to do on a winters day and is also super cheap and cheerful since the pinecones are free (as long as you find them outside) – result!
1. In a bowl, mix the white acrylic paint and PVA glue to an approximate 60/40 ratio.
2. Plop a pinecone into the bowl and roll it around with your hands or a fork (depending on how messy you like to get) until its edges are evenly covered from top to bottom, leaving the inner parts paint-free.

3. Pour a shallow layer of glitter into the second bowl and roll the pinecone in it, in a similar as before. Then place the pinecone to the side on a non-stick surface / old chopping board and repeat with the rest.
4. Leave to dry for a few hours before lightly tapping them over a bowl to catch any loose glitter.
5. If you're hanging your pinecones, attach the silver cord by simply tying some thread round an edge and gluing it down with PVA or a hot glue gun if available.
Finally, decorate away!
Whether you hang your Festive Frosty Pinecones on the Christmas tree or bunch them together to make a merry display, they're sure to add some sparkle to your home this winter.
Feel inspired? We'd love to see your crafts! Make sure to send us a picture of your Festive Frosty Pinecones on Facebook
(@TheDirectoryGroup), Instagram (@thedirectorygroup) or email (emma@thedirectorygroup.co.uk).