Homemade Reindeer Brownies Recipe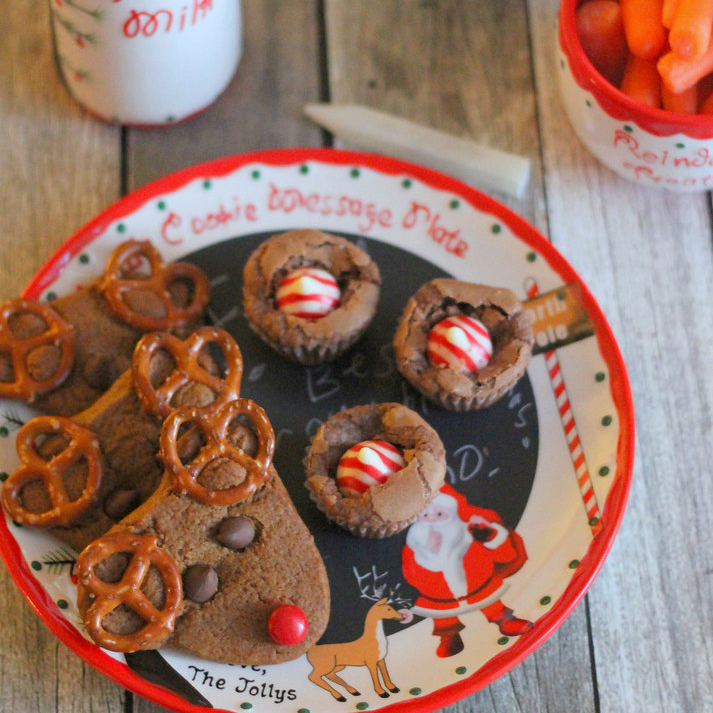 Homemade Reindeer Brownies Recipe
Homemade fudgy brownies topped with a silky-smooth cocoa buttercream frosting come to life as Reindeer Brownies with sugar eyes and a bright red candy nose!
Ingredients for brownies
240g butter
330g granulated sugar
4 large eggs
2 tsp. vanilla extract
120g flour
150g unsweetened cocoa powder
3/4 tsp salt
Ingredients for decor
120g of butter, at room temperature
200g icing sugar
90g unsweetened cocoa powder
60ml of milk
48 edible candy eyes
24 assorted red candy for noses
48 mini candy canes or chocolate covered mini pretzels for antlers
Instructions for brownie:
Preheat oven to 180 ° C. Line a 13-inch x 9-inch baking pan with foil leaving a 2-inch overhang. Coat with non-stick cooking spray.
In microwave-safe bowl, melt 240g of butter. Stir in sugar until dissolved. Add eggs and vanilla, stirring until blended. Stir in flour, 150g of cocoa powder and salt until a batter forms.
Spread evenly in a prepared baking tin and bake for 30 minutes or until a toothpick inserted in centre comes out clean.
Let cool for 15 minutes in tin. Using foil overhang, transfer brownie to wire rack and let it cool completely.
Cocoa Buttercream Frosting:

Meanwhile, beat 120g of butter until creamy. Combine icing sugar and 90g of cocoa powder in bowl and whisk until blended.

Gradually add icing sugar mixture until blended. Add milk and beat until creamy and smooth. Spread frosting over top
of cooled brownies.
Cut brownies horizontally into three sections. Cut each section into 8 triangles.

Decorate each triangle with two candy eyes, two antlers and a red nose!