Pinocchio: The best Panto ever with no strings attached!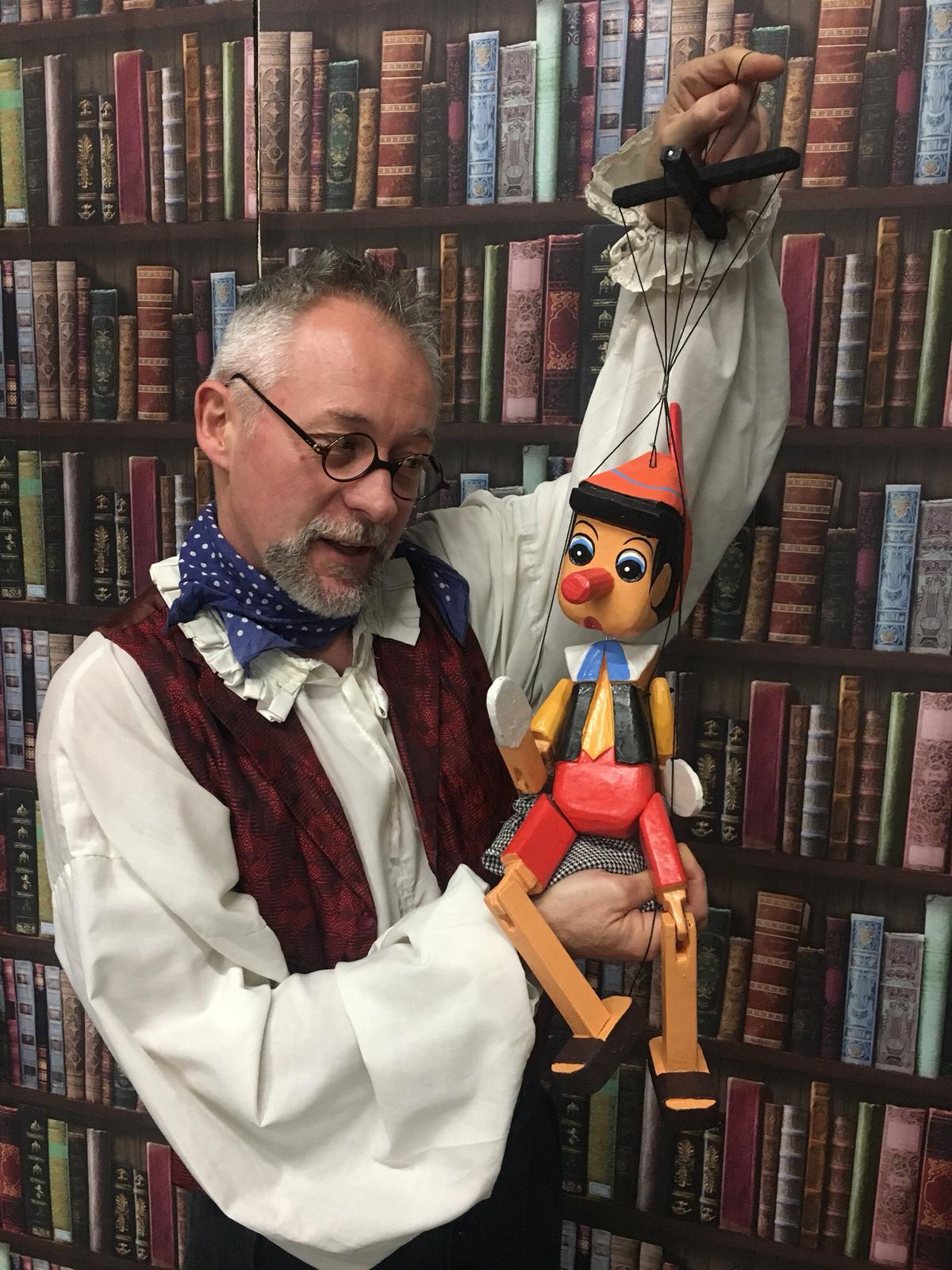 Pinocchio: The best Panto ever with no strings attached!
A brilliant fun packed version of Pinocchio is set to hit the stage at TFT this Christmas. Building on their reputation of bringing classic fairytales to life TFT's version of Carlo Collodi's dark tale is lovingly created into a new all singing, dancing, hilarious Christmas panto… all of your favourite songs and characters are here plus a few new ones.
Walt Disney's cartoon movie was released almost 80 years ago and in celebration of this special anniversary, Titchfield Festival Theatre brings Pinocchio to life on the stage with a feel-good production that will get everyone in the mood for Christmas.
The show will follow the adventures of Pinocchio – famous for his nose which grows longer when he tells a fib – together with his friends and family. Will Mr Geppetto the village toymaker ever make his hearts dream come true? Can his wonderful wooden boy Pinocchio find his way home without his nose falling off? Will Mama Macaroni foil the evil Stromboli's plans?
Adam Feeley is director of Pinocchio and said: "Pinocchio is a beautiful story of a wooden puppet crafted by a woodcarver Geppetto, who dreams that one day it will grow up to become a real boy. Pinocchio is a classic tale and the panto will be as close to the original story as possible. Families will love the show; it is full of laughs, songs and of course there will be plenty of opportunity to join in!"
Adam continued, "Pinocchio is one of the favourite stories of our Artistic Director Kevin Fraser and we are determined to make this year's panto very special. We have a lovely cast including experienced actors and several newcomers too. It has been a while since the theatre performed something really traditional – we promise everyone a real treat!"
Pinocchio opens on Wednesday 11th December until Saturday 21st December 2019 at 7.30pm in the Oak Theatre, Titchfield Festival Theatre, St Margarets Lane, Titchfield PO14 4BG. Matinee performances: Saturday 14th, Sunday 15th and Saturday 21st December all at 2.30pm.
For more information, please go to http://titchfieldfestivaltheatre.com/ or contact our Box Office on 01329 556156.