Rowans Hospice expresses their thanks to Christine Banerjee, a founder of the Hospice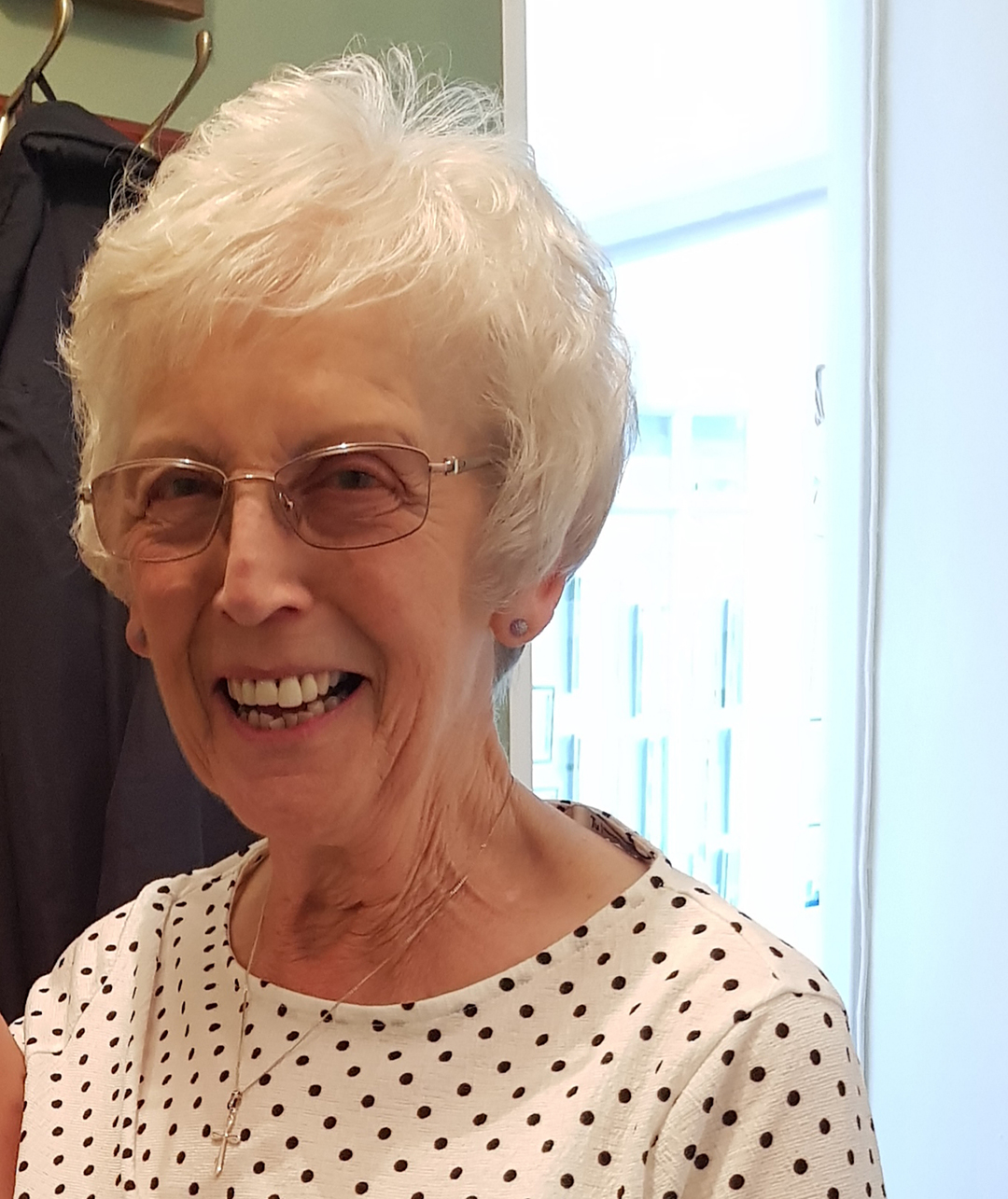 "What a remarkable woman, what an incredible legacy she has left."
Rowans Hospice expresses their thanks to Christine Banerjee, a founder of the Hospice.
All at Rowans Hospice were extremely saddened to learn that Christine Banerjee, Honorary Freeman of the City of London, Hon. Vice President and Emeritus Trustee of Rowans Hospice has died aged 79 years old.
Christine was a loyal and long standing supporter of Rowans Hospice. She was one of the original 'Somerstown Nurses' that campaigned for a Portsmouth Area Hospice. In 1984 they successfully lobbied the then newly elected Lord Mayor of Portsmouth, John Marshall to launch an Appeal to raise funds to a Hospice for Portsmouth. Christine spurred him on by sending him the first donation, a cheque for £25.00, for the Appeal that still wasn't even confirmed!*
Christine was a founding Member of the original Council of Management and involved in selecting Ruth White, now the Hospice CEO, as the first Matron of the Hospice. Throughout Christine's life she continued to fundraise and support the Hospice, became a founding Trustee when the Charity was first formed and then on retiring from this role was awarded the title of Hon. Vice President and Emeritus Trustee right up until her death, on Monday.
On hearing the news, past and current employees and volunteers of the Hospice, expressed their deep sadness. Ruth White, Chief Executive of Rowans Hospice said:" "Anyone in our community that has ever used or been supported by Rowans Hospice have to be thankful for Christine's passion, selflessness and enthusiasm. She was just the most remarkable and inspirational lady, working tirelessly throughout her whole life to champion and support the continuing development of the Rowans; a Hospice she had been so instrumental in founding. She will be greatly missed by all of us."
Carol Gully, Rowans Spiritual Chaplain commented: "Christine was a lady that really lived life to the full and with great humour. Always thinking and caring for others; she was a fantastic advocate for the Hospice. Personally she has always been so supportive to me, providing wonderful advice and guidance. She was my 'go to' woman, whilst I was organising Rowans 25th Anniversary Thanksgiving Service that was held on 17th November at Portsmouth Cathedral. It is wonderful that we were able to share her personal reflection at the service; as Christine had written:
The greatest milestone for me was the gift of land from Squire Robin Thistlethwayte. I remember we all cried when we heard about it. Our proudest day was 25th October 1994 when we opened the doors to our first patients. Many tears of joy were shed. Today the biggest pleasure for me is seeing it flourish. My dream has been fulfilled."
Ian Bott, the first Chairman of Trustees, Vice President and Emeritus Trustee said: "Christine deserves all the praise she will get for the stalwart and devoted work that she did for the Rowans. The important and inspiring work that she did – starting around 35 years ago – that led to the creation of the Rowans; a Hospice that makes such a significant contribution to the people of Portsmouth and its surrounding communities."
Mike Allisstone was the first professionally employed Fundraiser. Sharing his memories on Christine he stated. "She was such a vibrant personality – it's difficult to accept that she's gone. Christine gave the first ever donation towards the capital cost of construction and challenged others to do the same. And just look at what that achieved!"
Ruth White, Chief Executive of Rowans Hospice concluded: "We will be forever grateful to Christine. I am sure that this gratitude will be shared and echoed by every patient and family member that have used the Hospice. Rowans is truly a local community Hospice built by the community for the community. Christine's vision and determination were essential in turning a dream into a reality."