Rugby family urged to get stuck in for club favourite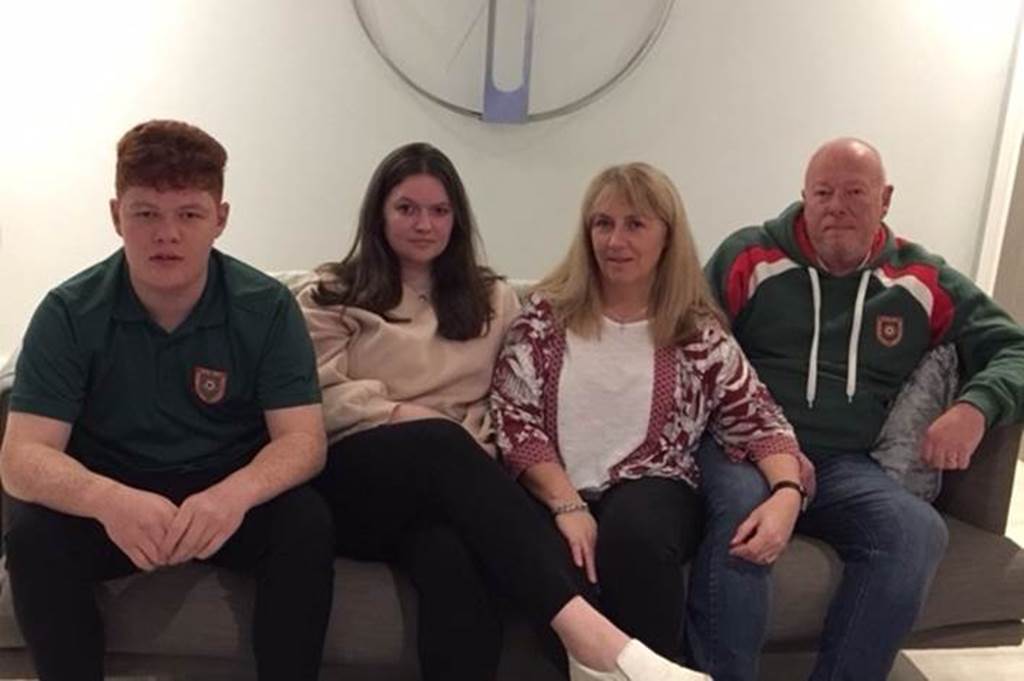 #tacklingWendyscancer
RUGBY FAMILY URGED TO GET STUCK IN FOR CLUB FAVOURITE
For the past decade, 54-year-old Wendy Wilson has been an invaluable member of Petersfield Rugby Football Club based at Penns Place, Petersfield.

Local resident Wendy has even spent the past five years managing the busy club as well as acting as its Safeguarding head alongside bringing up her children, Josh (15) and Mollie (20) and working as a carer for adults with learning difficulties in the Petersfield area.
But now, she's looking to her beloved club and the wider rugby family to help her tackle the biggest test of her life, cancer. For the past 17 years, Wendy has been living with Myxoid Chondrasarcoma. Surgeons were unable to remove the entire tumour situated at the base of her skull during a previous operation and it has now begun to grow again threatening the areas of her brain which control speech and the ability to swallow independently. Wendy has been told by doctors, that Proton Beam Therapy might be her only hope to halt the devastating effects of her cancer's return and she needs to begin treatment as early as January 2020. Without this treatment, Wendy faces the New Year with a life limiting prognosis.
She said, "As you can imagine, as a family we have been on a rollercoaster of emotions after we heard the news. Petersfield RFC have been amazing with everyone rallying around offering support and helping us to fundraise. I can't thank them enough."
Petersfield Rugby Club's Chairman, Stuart Barden said, "We are all joining together to help Wendy and her family as she is the beating heart of this club. We need to raise £30,000 to enable her to start treatment as soon as possible as it's not available on the NHS, and we are appealing to any rugby fan to help us reach this goal."
Wendy's son Josh added, "Not only is Mum an inspiration to our family, but also to everyone she meets. It's amazing how much she does even though she is struggling to keep her head up. She always makes sure we're OK too."
Husband Grant said, "When I promised to love in sickness and in health, I never believed that there would be so much sickness for Wendy to have to deal with. We have been overwhelmed so far by the generosity of people giving their time and energy to help Wendy tackle her cancer."
The club have set up a GoFundMe page which can be reached at www.gofundme.com/tackling-wendys-cancer
"I know that this is a busy time of year for everyone," Wendy adds "but any contribution might make all the difference to my future. Thank you."