Chiswick Flower Market celebrates British Flowers Week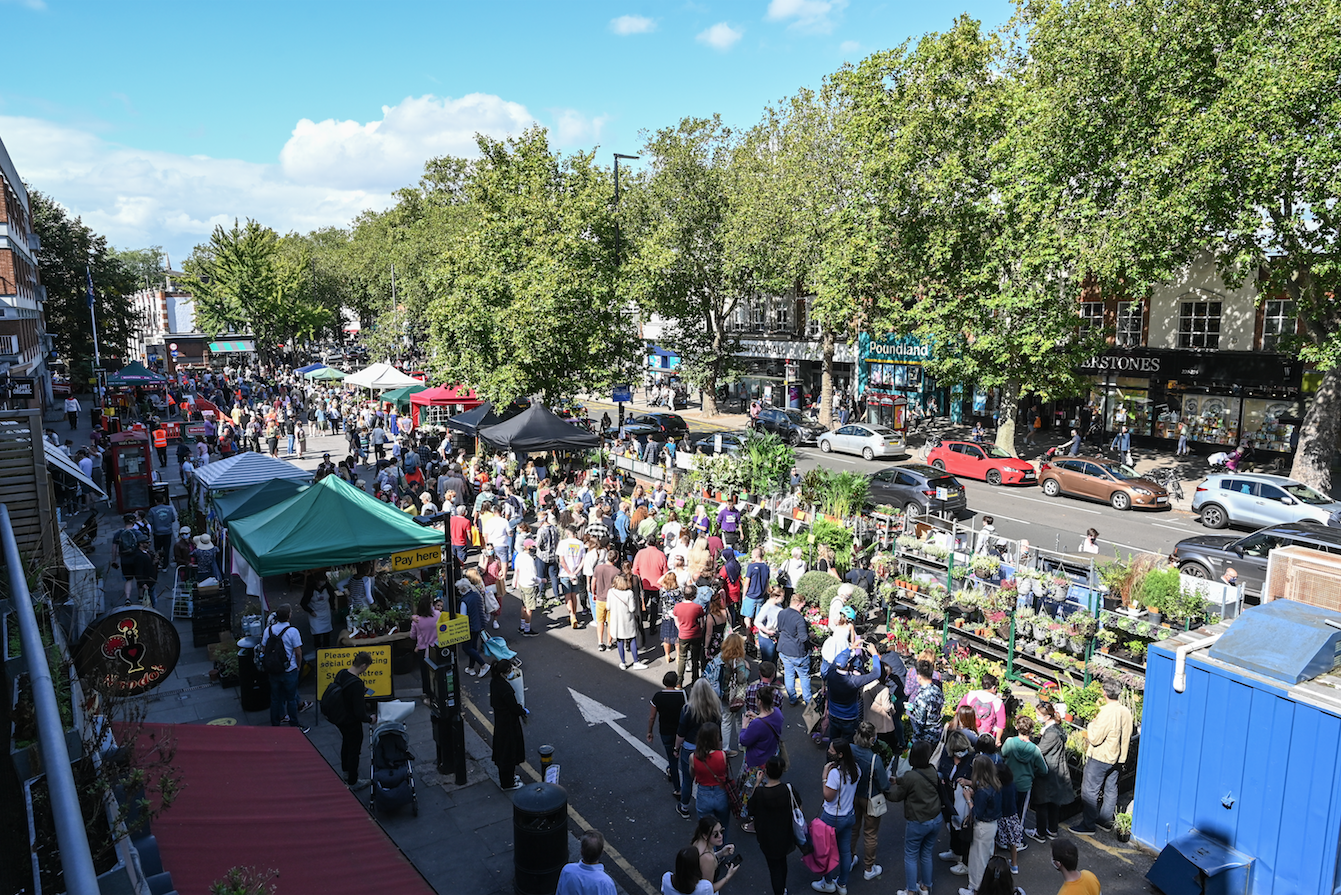 British Flowers Week in June celebrates the beauty and variety of British cut flowers, foliage and plants, as well as the florists, growers and wholesalers who make it all possible.
Chiswick Flower Market on Sunday 6th June is one place you can come and buy British. Several of our stall holders grow their own and others make a point of buying British when they can.
Chiswick House Gardens, the award winning 65 acre estate developed by the 3rd earl of Burlington and eighteenth century landscape gardener William Kent, will be supplying heritage plants: pre-1850 varieties of pelargonium, beautifully scented stocks from heritage seed supplier Thomas Etty and the strongly scented pink Jacques Cartier roses brought over from the Empress Josephine's gardens in the 1820s by Louis Kennedy, which adorn the Italian Garden.
Apart from the strange satisfaction of knowing you have an English garden that looks much as it might have looked two hundred years ago, the benefit of heritage plants is that you know you couldn't buy anything more suited to the English garden and climate. "You don't have to look after them too much", says head gardener Geraldine King.
Zero carbon footprint too. Chiswick House volunteers cycle their cut flowers all of the thousand metres to the market on Chiswick High Rd in an elephant bike donated by broadcaster Jeremy Vine, a supporter of both enterprises.
Gardening royalty Rosy and Rob Hardy have become regulars at Chiswick Flower market. They have won 24 gold medals at the Chelsea Flower Show. This year the great and good of the flower world came to them, including Gardeners World presenter Adam Frost and BBC Breakfast presenter Mike Bushell. The Hardys retired from Chelsea this year and created their Chelsea garden at their nursery in Hampshire instead. They'll be bringing the herbaceous perennials for which they have become famous to the Chiswick Flower Market in June, including top sellers Geum 'Totally Tangerine', Thalictrum 'Chantilly Lace' and Penstemon 'Rich Ruby'.
Steve Burridge is a Columbia Rd trader of many years' standing, who has had a stall at Chiswick Flower Market since it opened last September. For the past 25 years he and his brother Peter have owned their own nursery in Hertfordshire to supply their stalls.
Finest Plants also has a smallholding in at Kings Langley in Hertfordshire. Grower Danny Molina puts together beautiful hanging baskets from the flowers they grow. The weather has been atrocious but he's hoping to bring Lupins, Delphiniums, Armeria (sea thrift), Phlox, Eryngium (Blue Hobbit) and Lavender (Munstead) as well as bedding plants - Bizzy Lizzies, Begonias and Petunias – grown in St Albans and Geraniums and Dahlias from Essex.
British growers struggle to compete with Dutch growers, where horticulture is the national industry. We don't cultivate flowers in anything like the same volume and supply is therefore less reliable. Traders such as Rose Lily Flowers and Isabella florist buy mainly from continental Europe but buy English where the opportunity arises. Joe Brown from Rose Lily Flowers buy from one of the biggest UK flower growers, Smith & Munson and is hoping to sell English Lillies, Scabious, Larkspur, Delphiniums and Peonies at the June market. Stephen Hudson from Isabella florist is planning on bringing Chrysanthemums and Irises, which he gets from a greenhouse at Nazeing in Essex.
Several of our traders buy from London's wholesalers at New Covent Garden market, which is organising British Flowers Week, 14th – 20th June. Lily Fitch, who runs Lily Matilda, buys a lot of her English flowers from Pratleys Flowers and Plants, and GB foliage.
"I would love to have the June market filled with English Roses and branches of old roses, Peonies, late sweet peas, Foxgloves, Sweet William, Geums" says Lily. "Of course all flowers are dependent on the weather, so fingers crossed".
Chiswick Flower Market takes place in Old Market Place on Chiswick High Rd, W4 2DR (outside George IV pub; nearest tube Turnham Green on the District line). Selling cut flowers and live plants, bedding plants, herbaceous perennials and houseplants, hanging baskets, pots and planted window boxes, strawberry plants and grow your own mushrooms. 9.30 am - 3.00 pm, Sunday 6th June. Visitors can explore all that Chiswick has to offer, with its many quirky independent shops, cafes and restaurants, riverside walks and the newly reopened Chiswick House.
Editor's note
Chiswick Flower Market is run by Chiswick Flower Market CIC. The market is run by volunteers and all profits go towards regenerating the economy of Chiswick High Rd.
Contact Bridget Osborne on 07738 752466 for more information. Please credit the photographer if you use a picture. We have many more lovely photographs.
www.chiswickflowermarket.com
Instagram: @chiswickflowermkt
Twitter: @ChiswickFlowers
Facebook: @chiswickflowermarket
Hardy's garden is open to visitors until 30th May. Tickets need to be booked.
https://www.hardysplants.co.uk/uncategorised/book-now-to-visit-hardy-s-festival-flower-garden