HAMPSHIRE FARE UNVEIL NEW CREST TO CELEBRATE 30TH ANNIVERSARY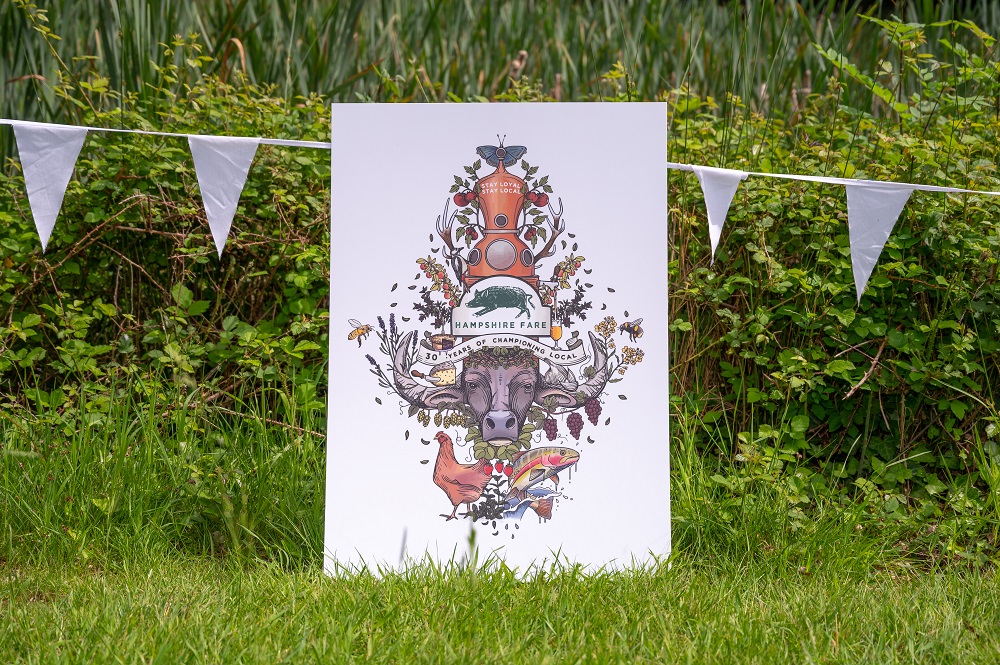 Hampshire Fare have launched an exclusive, bespoke crest to celebrate the county food, drink and craft group's 30th anniversary.
This new Crest was launched on the cover of Hampshire Fare's annual local produce guide.
Tracy Nash, Commercial Manager, Hampshire Fare, comments: "We chose to commission a special Crest featuring members' produce to mark Hampshire Fare's 30th anniversary and depict the amazing diversity and vibrancy of produce grown and made across this region.
"We are very proud that Hampshire Fare has been promoting and supporting local produce for 30 years and we think this Crest sums up how Hampshire and the Isle of Wight is not only a beautiful region, but has so much food, drink and craft to discover and enjoy."
This Crest has been rolled out to Hampshire Fare members for their use, and will be followed with window stickers as well as merchandise featuring the design. The Crest is intended as an additional motif alongside the county food, drink and craft group's familiar Hampshire hog logo.
Tracy Nash continues: "It was a pleasure working with Thomas Moore from Lást Maps creating this 'vision' for our 30th year, supporting local producers. We do feel that together we have created something really special with central features of a still and a buffalo adorned with apples, hops, lavender, rapeseed, tomatoes, strawberries, vines, butterflies, honey bees, chickens and trout. It is full of intriguing details that invite further inspection.
"We have also worked with Thomas to put together illustrated maps of the region to enable people to discover at a glance what can be found across Hampshire and the Isle of Wight. We will be taking these boards with us as we tour the area with the Hampshire Fare roadshow. Come and find out more if you see us around. "
More information about the Local Produce Guide and the new exclusive Crest can be found on the Hampshire Fare website (www.hampshirefare.co.uk).