Alton celebrates its brewing heritage, local beer and supports its independent pubs with a brand-new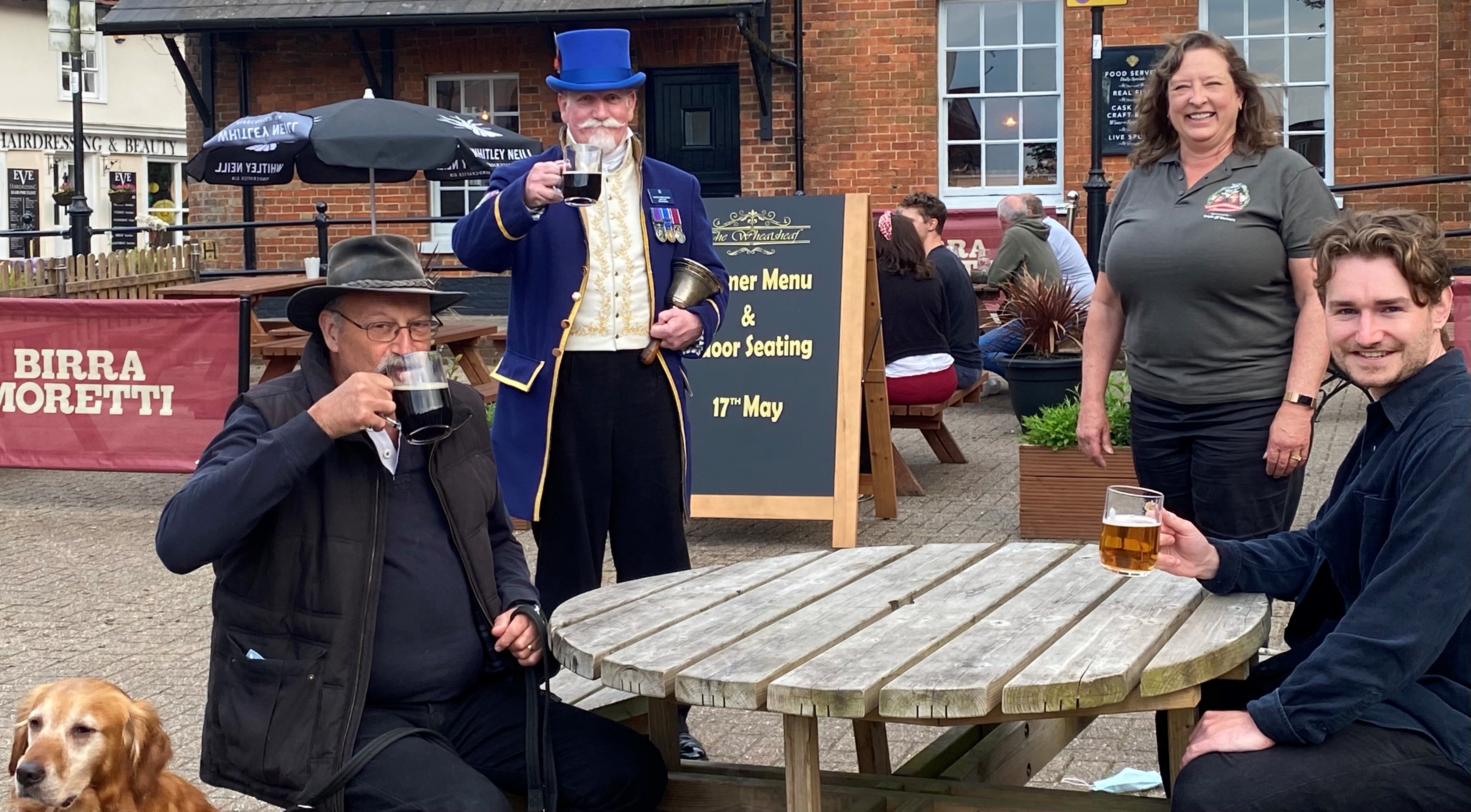 The Alton Beer Mile & Market will be taking place on Saturday 3rd July in the Market Square and participating pubs around Alton.
From 11am-4pm in the Market Square there will be local breweries including Langham, Longdog and Gilbert Whites Brewhouse, the Gorilla Gin distillery and catering from the German Food Village. With live music throughout the day from the King's Pond Shanty Men at 11am, Alton Morris at midday, RDF3 at 1pm, Call Me Ishmael at 2pm and Bridestone at 3pm.
The Beer Mile is the lock-down brainchild of Barnaby Duff. Celebrating Alton's historic brewing-town culture and supporting local independent bars and pubs in the town. The Alton Beer Mile endeavours to literally put all these places on a map: for the punter, beer lover and supporter of Alton's culture. Beer Mile maps will be available on the day from the Alton Beer Festival stall in the Market square. For more information please visit www.alton-beer-mile.webnode.com/the-mile.
Beer Mile creator, Barnaby Duff said: "I'm thrilled to be able to work with Alton Town Council and the Alton Beer Festival to put on this inclusive market event that celebrates Alton's rich history in brewing. This event will serve as a great reminder of the fantastic local breweries and pubs that Alton has to offer."
If you would like to learn more about Alton's brewing heritage either visit the Curtis Museum on the High Street or join the Brewing Heritage guided tour, led by local historian Jane Hurst. The walk departs from the Market Square at 11am and must be pre-booked as places are limited. Please visit www.alton.gov.uk for more information and to book your guided tour tickets which are £5 per person with the funds being donated to the Curtis Museum.
This event is being organised in partnership by Alton Beer Festival, Alton Beer Mile and Alton Town Council. Funds raised from the event will be donated to The Town Mayor's charity, this year it is The King's Arms youth project, and to the local charities supported by the Alton Beer Festival.
For more information visit the Town Council website www.alton.gov.uk, email events@alton.gov.uk or telephone 01420 83986.