Baked Apple Pancakes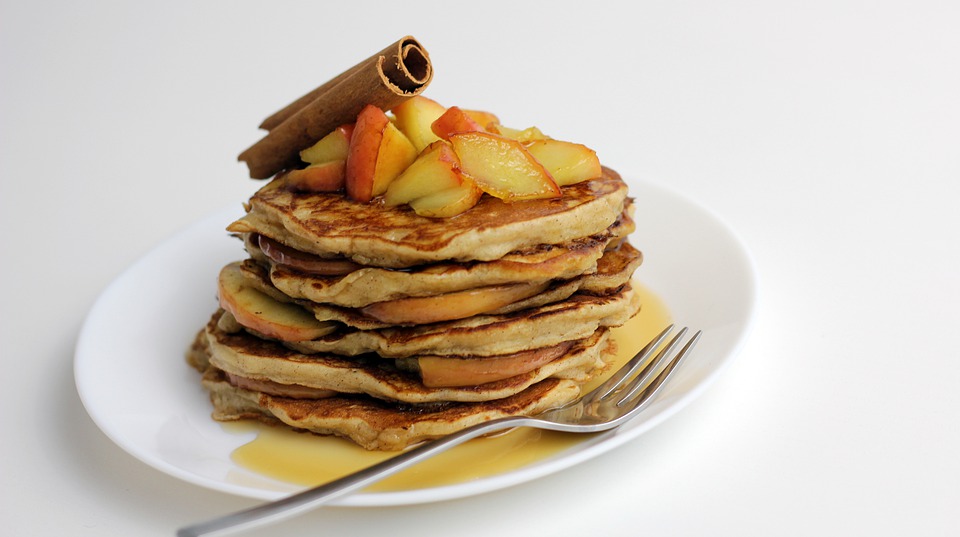 Baked Apple Pancakes
· 1 1/2-2 medium Apples, peeled, cored and sliced
· 100g Brown sugar
· 15g Butter (room temp)
· 1 tablespoon Cinnamon
· Pancake Batter
· 2 eggs
· 2 tablespoon Butter (melted)
· 40g Flour (sifted)
· 80ml cup Milk
· 1/2 teaspoon Vanilla
· 1/4 teaspoon salt
· 1 tablespoon Sugar
Directions
The ingredients have been scaled to 4 servings
Preheat Oven to 200°c
1. In a Cast Iron Skillet, Melt the butter.
2. Remove from heat
3. Arrange apple slices at bottom.
4. Top with Brown Sugar and Cinnamon.
5. Prepare Batter:
6. Beat Eggs, Milk and Sugar and Vanilla until light and fluffy.
7. Add Flour and Salt.
8. Combine.
9. Add the 2 tbsp melted butter.
10. Mix well.
11. Pour batter over apples.
12. Bake in 200°c oven for 40 minutes or until pancake is light, puffy and golden brown.
13. Remove from oven and invert onto serving platter.
14. Enjoy!